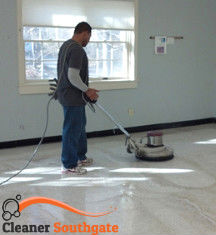 Our company offers hard floor cleaning and polishing services in Southgate.
We can be of help if you want to restore the shine to your hard floors. Throughout the years we have cleaned different kinds of floors, from tiles to marble.
We understand the ins and outs of this job and we are very well prepared. Our company is reputable and respected.
You and your family should book our service, safe in the knowledge that our cleaners will tackle the job right.
We are at your disposal. Don't miss out on this chance.
Effective Hard Floor Cleaning and Polishing
If your hard floors have lost their shine, then our floor cleaning and polishing service in Southgate, N14 is a good way to go. We will bring back their sparkle in a couple of hours. We promise efficiency.
Benefits of using our service:
No more scuffs and marks on your hard floors
No need to waste energy and time
Great results
Effective cleaning
One of the greatest benefits of using our hard floor cleaning and polishing service in 14 is removing imperfections, dirt and marks from your floors and making them as beautiful looking as they were in the beginning. Although hard floors are durable, they will eventually show dirt and grime. Over time high traffic areas will become dull and run-down.
Professional Hard Floor Cleaners in Southgate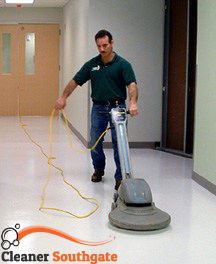 Choosing our professional service, you can add years of life to your marble, tiles or stone hard floors. We will spend a couple of hours running our hard floor cleaning machines over your floors. We will clean every single inch of the surface, even around corners. We will work carefully.
An important aspect of our service is polishing. While cleaning will rid your floors of germs, dirt and soiling, polishing will remove scratches and make the surface gleaming and smooth. We will work wonders on your floors.
We urge you to give our service a chance. It will be well worth your while. We are open throughout the week and we can accommodate your requests right away. Consider the opportunity.